AND THEN THERE WAS MUD. . . 
Wow! The winter of '22-'23 has been one for the record books, both in depth and duration. Park City Mountain stopped spinning their lifts on Monday of this week and our team completed its final groom in Round Valley just a day earlier. And now, thanks to unseasonably warm weather, we have transitioned from the biggest winter of our lifetimes to full-blown mud-season, seemingly overnight. While we would all like nothing more than to shift directly from white, to brown pow, it's going to be a few. And don't shoot the messenger but we're looking at a rain/snow mix for the next several days.
We hate to get preachy, but every spring as the temps rise, and the dirt reappears, we find ourselves trying to educate trail users and discourage muddy trail use. So, please help us spread the word. It's a fairly straightforward concept, really. ANY kind of soil displacement will lead to erosion and trail damage. Low spots and ruts created by foot, paw or tire are ALL culprits. That said, we strongly encourage ALL trail users (yes, that means you too, hikers, runners and dog walkers) to turn around if it's sticking to heels, wheels or paws. And walking/running or riding around the muddy spots is never ok as it damages vegetation and widens the trail. Let's keep our singletrack "single".
This time of year, "variable" and "aspect-dependent" are the words of choice when describing lower elevation trail conditions. On any given trail you can, and will go from south-facing and bone-dry, to north-facing and snow-covered or "snud", a snow/mud mix, on all points in-between. So, when you see a closure up at the trailhead and dry ground just on the other side of the closure, don't assume that the rest of the trail, or the trail system as a whole, is also good to go.
The Mountain Trails crew has no lack of work ahead this spring/summer and we'd much rather focus our efforts on new trail projects, than repairing unnecessary, user-created, trail damage. That said, the onus of responsibility falls on YOU, the trail user to use good judgement out there. Let's do our part to protect this amazing resource that we all love. Patience grasshoppers. Mud really is murder on our local trails.
It's good to have options…
If you're a long-time local, you already know that there is no better time than spring, to venture down to the desert for some red rock trail adventures in Moab, Fruita or St. George/Hurricane. Just down the road in the beautiful Heber Valley, the Dutch Hollow and lower Riverview/Coyote trail systems are great early-season options – once they dry out. Visit Wasatch Trails Foundation for updates. Looking for some great, low-impact, trail options locally? We have well over 30 miles of wide, natural-surface and paved pathways in the greater Park City area. And let's not forget the 27-mile-long, Union Pacific Rail Trail- all of it in Summit County!
Trail Condition Info…
While it will never be a perfect system, we'll continue to do our best to keep you in the know on changing conditions. As you may already know, we regularly post condition updates on our Facebook page, Instagram and website, but here are a few additional resources…
You can get a visual snapshot of current conditions by going to our website; https://mountaintrails.org clicking on the "Trails and Maps" dropdown, and then click "Interactive Map" followed by the "conditions" filter.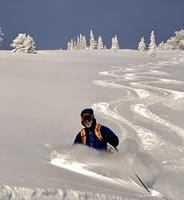 For the Snyderville Basin Area trails go to:https://www.basinrecreation.org/trails-open…/trail-report/ then click on the Trail Conditions tab.
What's the big deal about muddy trail use? Here are a few older, but still pertinent posts, that will shed some mud, and hopefully some light. The first is spot on for Park City…
http://parkcitymountainbike.com/riding-wet-trails/
Happy Cinco de Mayo and happy Spring!